Se habla español
!Bienvenidos a nuestras familias latinas! Llame a la oficina para su cita con Dr. Clepper-Faith.
Hours
Mon-Fri 8:30am-5:30pm
(closed 12:30pm-1:30pm)
Sat 9:00am-Noon
Sunday Closed
Our Staff
Dr. Clepper-Faith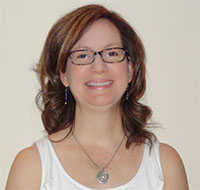 Dr. Melissa Clepper-Faith
is a 1990 graduate of the University of South Florida College of Medicine. She completed her pediatric residency at Duke University in 1994 and has maintained American Board of Pediatrics certification since 1994.
Dr. Melissa Clepper-Faith is fluent in Spanish and knowledgeable of Hispanic culture. She has worked in several local pediatric practices, including 6 years with Jeffers, Mann, and Artman Pediatrics in Raleigh. She has worked most recently at Roxboro Internal Medicine and Pediatrics.
Her pediatric interests include adolescent care, the support of new parents and breast-feeding mothers, and nutrition and fitness.
Dr. Clepper-Faith enjoys gardening, hiking, reading, and spending time with her husband and two daughters.