Se habla español
!Bienvenidos a nuestras familias latinas! Llame a la oficina para su cita con Dra. Clepper-Faith.
Hours
Mon-Fri 8:30am-5:30pm
(closed 12:30pm-1:30pm)
Saturday 9:00am-Noon
Sunday Closed
NOTICE OF PRIVACY PRACTICES
We have updated our Privacy Practices.
You can see the announcement and download the full document from our
Resources web page

Usted puede leer el anuncio de las practicas sobre la onfidencialidad
de la informacion sobre su
salud en: Resources.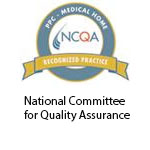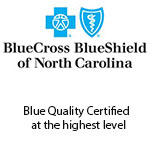 Vaccines and vaccine-preventable illnesses
The safety and effectiveness of vaccines in preventing serious or life-threatening illnesses is well-established and has been supported by overwhelmingly strong evidence over the last 50 years. Hillsborough Pediatric & Adolescent Medicine is committed to giving our patients the best protection available against life-threatening illnesses such as pertussis (whooping cough), meningitis, measles and tetanus.
These illness are still in our communities or only a plane ride away from entering our community. For instance, 2 years ago we had an outbreak of measles here in Orange County, almost all in families who do not vaccinate. This outbreak exposed many other NC children to this potentially fatal illness.
One way we protect our patients is by providing vaccines and advising that your children receive vaccines according to the American Academy of Pediatrics and Center of Disease Controls schedule. However, babies too young to receive vaccines, and other patients with weak or compromised immune systems, are still vulnerable to these illnesses from exposure in the community. Because we are committed to protecting all our patients, even those too young or immunocompromised to obtain protection from vaccination, HPAM's policy is to not accept those families into our practice who have decided against all vaccines for their children and are not interested in discussions about vaccines.
We welcome parents' vaccines questions and concerns and will address these concerns with respect and care. We are also committed to providing a safe environment for our babies and immunocompromised patients. Our priority is the health and well-being of all our patients.
---
Philosophy
Our practice philosophy is simple: our goal is to provide the highest quality medical care in the context of a personalized, trustworthy relationship between your family and our staff and doctors.
Our board certified pediatricians care for children and adolescents from birth to 21 years of age.
We're committed to being there for your family, with open access same day appointments, our online patient portal, electronic medical records, and nurse triage services for afterhours emergencies.
We're here to share the parenting journey with you by providing a supportive, family-centered medical home.
---
Hillsborough Pediatric and
Adolescent Medicine Recognized
as the Highest Level Patient-Centered Medical Home by NCQA
Hillsborough Pediatric and Adolescent Medicine is proud to announce that it has been recognized as Level 3 Patient-Centered Medical Home, the highest achievable recognition for a medical group, from the National Committee for Quality Assurance (NCQA). NCQA's Patient-Centered Medical Home program recognizes physician practices that prioritize the strengthening of the physician-patient relationship, coordinate care for patients across multiple settings, and engage in a team approach to improve patient care.
SUMMER HEALTH TIPS
Fun summer activities, including camping, swimming and outdoor play, are great for promoting physical activity. Indoor activities (museum trips, ice or roller skating, basketball) are also great ways to keep kids active in the hot summer months.
To keep safe this summer, remember:
Swimming safety: children should always have adult supervision when swimming and should never swim alone. Remind your children and teens to check with an adult before diving or jumping head first into a pool or body of water.
Sunscreen should be applied all over body 20 minutes before going into sun, and reapplied every 2 hours. Enough sunscreen to cover the whole body should fill a glass the size of a shotglass. Waterproof products will keep sunscreen from running into child's eyes.
Check your kids for ticks every day. If a tick is embedded in the skin, remove it with tweezers and write the child's name down on the calendar. If he or she develops fevers, rash or muscle aches within 3 weeks after tick bite, call our office. Insect repellant will help keep ticks and mosquitoes away.
Bike and scooter riding safety: Children should always wear helmets when riding, even if riding in the front yard. If your child hits his or her head and does not feel well afterwards, call our office for an exam to assess for possible concussion.

Reading is a great summer activity that will keep your child's reading skills up. The library is a great place to start.
Remember to schedule your child's back-to-school or sports physicals as soon as possible. August appointments fill up fast!  We're happy to fill out school or athletic forms during the physical; just bring them with you to the appointment.
---
LATE POLICY
Due to our increasing patient volume,
we ask that all patients make every
effort to arrive at their scheduled
time. If you are more than 5 minutes
late, you may be asked to reschedule. Thank you in advance for helping
our physicians stay on time.
- Hillsborough Pediatric &
Adolescent Medicine