Se habla español
!Bienvenidos a nuestras familias latinas! Llame a la oficina para su cita con Dra. Clepper-Faith.
---
Hillsborough Pediatrics
is now open for
walk-in, urgent (sick) visits from 8:00am to 8:30am on Mondays and Tuesdays ONLY.
Patients will be seen on a first-come first-serve basis.
If your child is not able to be seen by 8:30AM, he or she may be rescheduled for an appointment later in the day.
---
Hours
Mon-Fri 8:30am-5:30pm
(closed 12:30pm-1:30pm)
Saturday 9:00am-1:00pm
Sunday Closed




Find practice updates on our
Facebook page
---
NOTICE OF PRIVACY PRACTICES
We have updated our
Privacy Practices.
You can see the announcement and download the full document from our Resources web page

Usted puede leer el anuncio de las practicas sobre la onfidencialidad
de la informacion sobre su
salud en: Resources.
Philosophy
Our practice philosophy is simple: Our goal is to provide the highest quality medical care in the context of a personalized, trustworthy relationship between your family and our staff and doctors.
Our board certified pediatricians care for children and adolescents from birth to 21 years of age.
We're committed to being there for your family, with open access same day appointments, our online patient portal, electronic medical records, and nurse triage services for afterhours emergencies.
We're here to share the parenting journey with you by providing a supportive, family-centered medical home.
---
Hillsborough Pediatric & Adolescent Medicine Recognized as the Highest Level
Patient-Centered Medical Home by NCQA
Hillsborough Pediatric and Adolescent Medicine is proud to announce that it has been recognized as
Level 3 Patient-Centered Medical Home
the highest achievable recognition for a medical group, from the National Committee for Quality Assurance (NCQA). NCQA's Patient-Centered Medical Home program recognizes physician practices that prioritize the strengthening of the physician-patient relationship, coordinate care for patients across multiple settings, and engage in a team approach to improve patient care.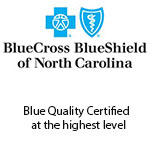 SEASONAL HEALTH TIPS
It's not too late for a flu vaccine! Flu season runs through March or April. Influenza is a serious and sometimes fatal disease. We recommend a flu vaccine for all children and for family members of babies less than 6 months old.
Prevent spread of germs: Wash hands frequently and teach your children to avoid touching their eyes, nose and mouth. Cough into your sleeve or elbow and use tissues.
Travel with Kids: If traveling by plane, arrive early at the airport; bring items you may need on board in diaper bag (food, formula, medicines including acetaminophen or ibuprofen, toys, diapers, change of clothing); use your child's car seat or booster seat in plane and when traveling by car or taxi. See the CDC travel page (www.cdc.gov) for tips on international travel with children.
Carbon Monoxide poisoning: This odorless, colorless gas is produced from car exhaust, small gasoline engines, stoves, charcoal or wood, and gas heaters, and can be fatal. Symptoms include headache, dizziness, weakness, nausea, vomiting, and confusion. Have your gas/coal/oil burning heaters and appliances serviced yearly. Never use portable gas camp stoves, charcoal grills or heaters, or generators indoors. Install carbon monoxide detectors in your home.
Toy Safety: Toys can be choking and poisoning hazards. Some toys may have paint containing lead, cadmium or other heavy metals which are poisonous to children. Check the CPSC website (www.cpsc.gov) for toys that have been taken off the market. Don't let your children mouth toys that are painted. Remember that toys labeled "decorative" have not been tested for safe use by children.
Frostbite: Any skin surface exposed to cold temperatures can develop itchy, painful red white or yellow patches of tissue damage. To prevent frostbite, wear appropriate clothing and shoes; treat by wrapping inblankets, moving to a warm area, immobilizing the area by wrapping or splinting, and seeking medical attention.