Se habla español
!Bienvenidos a nuestras familias latinas! Llame a la oficina para su cita con Dra. Clepper-Faith.
---
Hillsborough Pediatrics
is now open for
walk-in, urgent (sick) visits from 8:00am to 8:30am on Mondays and Tuesdays ONLY.
Patients will be seen on a first-come first-serve basis.
If your child is not able to be seen by 8:30AM, he or she may be rescheduled for an appointment later in the day.
---
Hours
Mon-Fri 8:30am-5:30pm
(closed 12:30pm-1:30pm)
Saturday 9:00am-1:00pm
Sunday Closed




Find practice updates on our
Facebook page
---
NOTICE OF PRIVACY PRACTICES
We have updated our
Privacy Practices.
You can see the announcement and download the full document from our Resources web page

Usted puede leer el anuncio de las practicas sobre la onfidencialidad
de la informacion sobre su
salud en: Resources.
Philosophy
Our practice philosophy is simple: Our goal is to provide the highest quality medical care in the context of a personalized, trustworthy relationship between your family and our staff and doctors.
Our board certified pediatricians care for children and adolescents from birth to 21 years of age.
We're committed to being there for your family, with open access same day appointments, our online patient portal, electronic medical records, and nurse triage services for afterhours emergencies.
We're here to share the parenting journey with you by providing a supportive, family-centered medical home.
---
Hillsborough Pediatric & Adolescent Medicine Recognized as the Highest Level
Patient-Centered Medical Home by NCQA
Hillsborough Pediatric and Adolescent Medicine is proud to announce that it has been recognized as
Level 3 Patient-Centered Medical Home
the highest achievable recognition for a medical group, from the National Committee for Quality Assurance (NCQA). NCQA's Patient-Centered Medical Home program recognizes physician practices that prioritize the strengthening of the physician-patient relationship, coordinate care for patients across multiple settings, and engage in a team approach to improve patient care.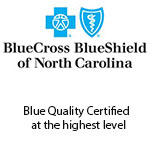 SEASONAL HEALTH TIPS
Fun summer activities, including
camping, swimming and outdoor play, are great for promoting physical activity.
Indoor activities (museum trips, ice or roller skating, basketball) are also great ways to keep kids active in the hot summer months.
To keep safe this summer, remember:
Swimming safety; children should always have adult supervision when swimming and should never swim alone. Remind your children and teens to check with an adult before diving or jumping head first into a pool or body of water.
Sunscreen should be applied all over body 20 minutes before going into sun, and reapplied every 2 hours. Enough sunscreen to cover the whole body should fill a glass the size of a shotglass. Waterproof products will keep sunscreen from running into child's eyes.
Check your kids for ticks every day; if a tick is embedded in the skin, remove it with tweezers and write the child's name down on the calendar. If he or she develops fevers, rash or muscle aches within 3 weeks after tick bite, call our office. Insect repellant will help keep ticks and mosquitoes away.
Bike and scooter riding safety; children should always wear helmets when riding, even if riding in the front yard. If your child hits his or her head and does not feel well afterwards, call our office for an exam to assess for possible concussion.
Reading is a great summer activity that will keep your child's reading skills up; the library is a great place to start.
Remember to schedule your child's back to school or sports physicals as soon as possible; August appointments fill up fast!  We're happy to fill out school or athletic forms during the physical; just bring them with you to the appointment.