Se habla español
!Bienvenidos a nuestras familias latinas! Llame a la oficina para su cita con Dra. Clepper-Faith.
Hours
Mon-Fri 8:30am-5:30pm
(closed 12:30pm-1:30pm)
Saturday 9:00am-Noon
Sunday Closed
NOTICE OF PRIVACY PRACTICES
We have updated our Privacy Practices.
You can see the announcement and download the full document from our
Resources web page

Usted puede leer el anuncio de las practicas sobre la onfidencialidad
de la informacion sobre su
salud en: Resources.

ANNOUNCEMENT:
Hillsborough Pediatric and
Adolescent Medicine Recognized
as the Highest Level Patient-Centered Medical Home by NCQA
Hillsborough Pediatric and Adolescent Medicine is proud to announce that it has been recognized as Level 3 Patient-Centered Medical Home, the highest achievable recognition for a medical group, from the National Committee for Quality Assurance (NCQA). NCQA's Patient-Centered Medical Home program recognizes physician practices that prioritize the strengthening of the physician-patient relationship, coordinate care for patients across multiple settings, and engage in a team approach to improve patient care.
---
Philosophy
Our practice philosophy is simple: our goal is to provide the highest quality medical care in the context of a personalized, trustworthy relationship between your family and our staff and doctors.
Our board certified pediatricians care for children and adolescents from birth to 21 years of age.
We're committed to being there for your family, with open access same day appointments, our online patient portal, electronic medical records, and nurse triage services for afterhours emergencies.
We're here to share the parenting journey with you by providing a supportive, family-centered medical home.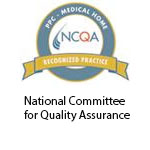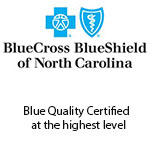 Hillsborough Pediatric and
Adolescent Medicine
Your Child's Medical Home
In order to give your child the best care,
our practice strives to provide a medical home to your child. The American Academy of Pediatrics defines a medical home as primary care that is accessible, comprehensive, continuous, coordinated, family-centered, compassionate and culturally effective.
Our responsibilities as your medical home are to:
obtain a complete and updated medical history for our patients at their visits
support open-access scheduling to give you accessible medical care
coordinate your child's care across multiple medical specialities
support our families' and patient's self-management of medical challenges.
Please let us have your suggestions to improve your child's medical care!
We now accept Aetna Insurance!
---
LATE POLICY
Due to our increasing patient volume,
we ask that all patients make every
effort to arrive at their scheduled
time. If you are more than 5 minutes
late, you may be asked to reschedule. Thank you in advance for helping
our physicians stay on time.
- Hillsborough Pediatric &
Adolescent Medicine
---
FALL HEALTH TIPS
INFLUENZA VACCINE, "Flu": Influenza is a serious disease that comes every winter and spring; this illness sometimes results in hospitalization or even death. We strongly recommend a yearly flu vaccine for all children older than 6 months of age, adolescents, and young adults. Supplies of vaccine are limited.
BACK TO SCHOOL: Does your child need sports participation health forms, food allergy or asthma action plans, or medication administration forms? We are happy to fill these out for you. Forms are available at your child's school.


FALL BRINGS ALLERGENS: Avoid allergens by keeping your windows shut year round; taking shoes off at the door; keeping pets out of children's bedrooms; and washing your child's hair nightly after he or she plays outdoors. Talk with your doctor about when to start your child's allergy medication.


SPORTS SAFETY: remember to keep your child well-hydrated. He or she should drink 8 oz of water prior to practice or play and drink water or sports drink every 20 to 30 minutes after.

Remember that CONCUSSION or brain injury can occur with any blow to the head; if your child feels ill in any way after a head injury (even if he/she was not knocked out), please call our office immediately to make a same day appointment for assessment.


READING: encourage your child to practice reading daily and read books aloud as a family; this is fun and also supports your child's academic experience.